Best Practices Guide:
Virtualizing MongoDB on Nutanix
Match the scalability needs of MongoDB with the Nutanix web-scale architecture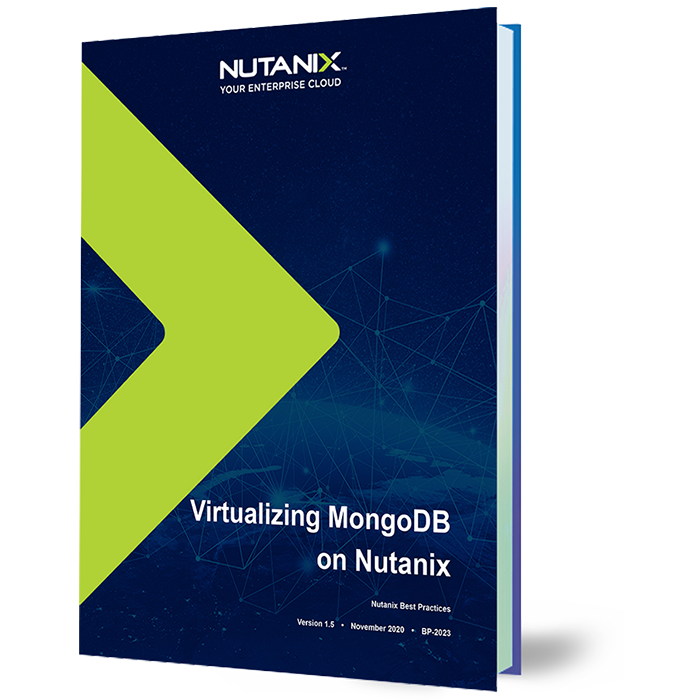 The Nutanix platform greatly simplifies the workflows for deploying and maintaining the large and often dispersed virtual server landscapes that distributed MongoDB application installs require. Using a single, intuitive GUI, administrators can add nodes to the underlying Nutanix platform cluster with the click of button; this capability increases the cluster-wide access to the Acropolis Distributed Storage Fabric (DSF) and allows you to deploy or relocate MongoDB virtual machines (VMs) anywhere across the cluster estate.

Download this best practices guide to learn more about:
The Nutanix solution.
MongoDB and its use cases.
The benefits of MongoDB on Nutanix.
Design and configuration considerations when architecting a MongoDB solution on Nutanix.
Best practices for configuring Nutanix when running MongoDB at scale in production.
Nutanix is committed to ensuring your privacy. Your email address will be used to deliver the information you have requested and may be used to deliver other news about Nutanix. You can unsubscribe at any time. Please review our Privacy Policy for additional details.