Solution Note:
Mellanox Networking with Nutanix
Configuring a resilient and scalable leaf-spine architecture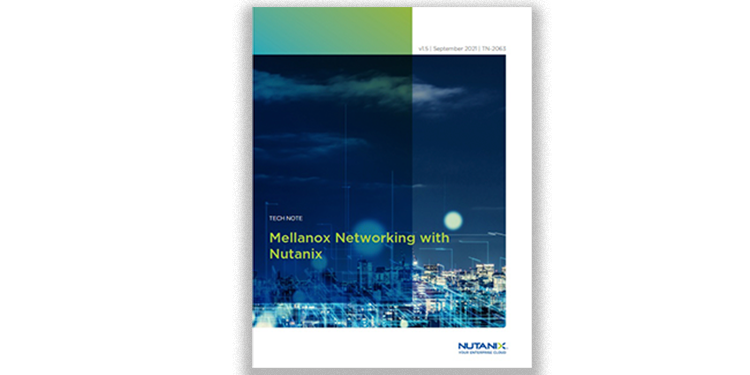 A Mellanox networking solution can deliver predictability, linear scalability, and maximum throughput, thanks to complementary software-defined networking (SDN) technology and integration with automation platforms such as Salt, Ansible, Chef, or Puppet. As datacenter devices keep getting faster, it's important to make sure your network can provide enough bandwidth to keep up.

In this document, we illustrate various ways to lay out a leaf-spine network to achieve scale and density, configuring Nutanix clusters ranging from 40 up to 720 nodes. Designing and implementing a resilient and scalable network architecture ensures consistent performance and availability when scaling Nutanix appliances.
Download this free publication for:
Sample networking designs for small-medium and medium-large deployments.
Detailed coverage of Mellanox SN2100 and SN2700 Series switches.
Practical commands for configuring the interpeer link (IPL) between switches, the MLAG VIP (virtual IP), and downlinks.
Explanation of conditions that would result in adding additional spine switches to the network, such as port density and oversubscription.
Nutanix is committed to ensuring your privacy. Your email address will be used to deliver the information you have requested and may be used to deliver other news about Nutanix. You can unsubscribe at any time. Please review our Privacy Policy for additional details.